Individuelle Betreuung und Professionalität
Mit diesem neuartigen Konzept möchten wir Ihnen unsere jahrelange akademische Erfahrung und umfangreiche Fachexpertise zur Verfügung stellen. Bei uns treffen moderne molekulare Medizin und moderne Architektur auf einander und ergänzen sich zu einem harmonischen Ganzen für Ihre individualisierte Therapie und Betreuung.
Unser medizinisches Expertenteam, Prof. Dr. Markus Hartenbach und Prof. Dr. Alexander Haug, sowie unser Chemieteam rund um Prof. Dr. Wolfgang Wadsak haben große Erfahrung mit den Radioligandentherapien gesammelt, da sie zu den ersten gehörten, die in Deutschland und Österreich mit der Entwicklung und Umsetzung begonnen haben: über 1000 [¹⁷⁷Lu]Lu-PSMA-Behandlungen in 8 Jahren und über 12 Jahren Erfahrung mit [¹⁷⁷Lu]Lu-DOTA-TATE. Es ist nicht nur die Therapie allein, die diese Behandlung so erfolgreich macht, sondern vor allem das große praktische Wissen, das unser Team in Ihre Gesundheit investiert.
Dr. Hartenbach genießt die breite internationale Anerkennung für seine Errungenschaften in der Bildgebung und Behandlung von Prostatakrebs: Young Investigator Award der Society of Nuclear Medicine and Molecular Imaging (SNMMI), Cuno Winkler Preis der Deutschen Gesellschaft für Nuklearmedizin und BSM-Mallinckrodt-Preis der Österreichischen Gesellschaft für Nuklearmedizin und Molekulare Bildgebung (OeGNMB), um nur einige zu nennen. Sein interdisziplinärer Ansatz, der hybride Bildgebung und Radionuklidtherapie kombiniert, und sein umfangreicher wissenschaftlicher Hintergrund ermöglichen es ihm, individuelle Behandlungskonzepte zu entwickeln, die auf die Bedürfnisse des Patienten zugeschnitten sind.
Dr. Haug ist spezialisiert auf die Bildgebung und Behandlung neuroendokriner Tumoren. Er ist ein prominenter Wissenschaftler auf seinem Gebiet, der die molekulare Bildgebung und Radionuklidbehandlung dieser seltenen Tumoren anführt. Seine umfangreiche praktische Erfahrung als Arzt umfasst die langjährige Diagnostik und Therapie neuroendokriner Tumoren.
Als Experte für medizinische Radiochemie und zertifizierter Radiopharmazeut ist Prof. Dr. Wadsak maßgeblich am Erfolg unserer Behandlungen beteiligt. Er ist derjenige, der die Vorbereitung personalisierter Radioliganden für Sie in unserem "Heißlabor" überwacht. Er kombiniert fundiertes Fachwissen mit der 20-jährigen praktischen Erfahrung; so arbeitete er als Berater für die Bayer AG in der Ausbildung nuklearmedizinischer Abteilungen zur Vorbereitung und Qualitätskontrolle selektiver Strahlentherapeutika. Er betreute die Forschungsarbeit vieler radiochemischer Experten, die mittlerweile in deutschen und österreichischen Institutionen etabliert sind, und pflegt aktiv globale Kontakte innerhalb seines Expertennetzwerks.
Unten finden Sie ihre individuellen Werdegänge näher beschrieben.
Prof. Dr.rer.nat. Wolfgang Wadsak und Prof. Dr. med. Markus Hartenbach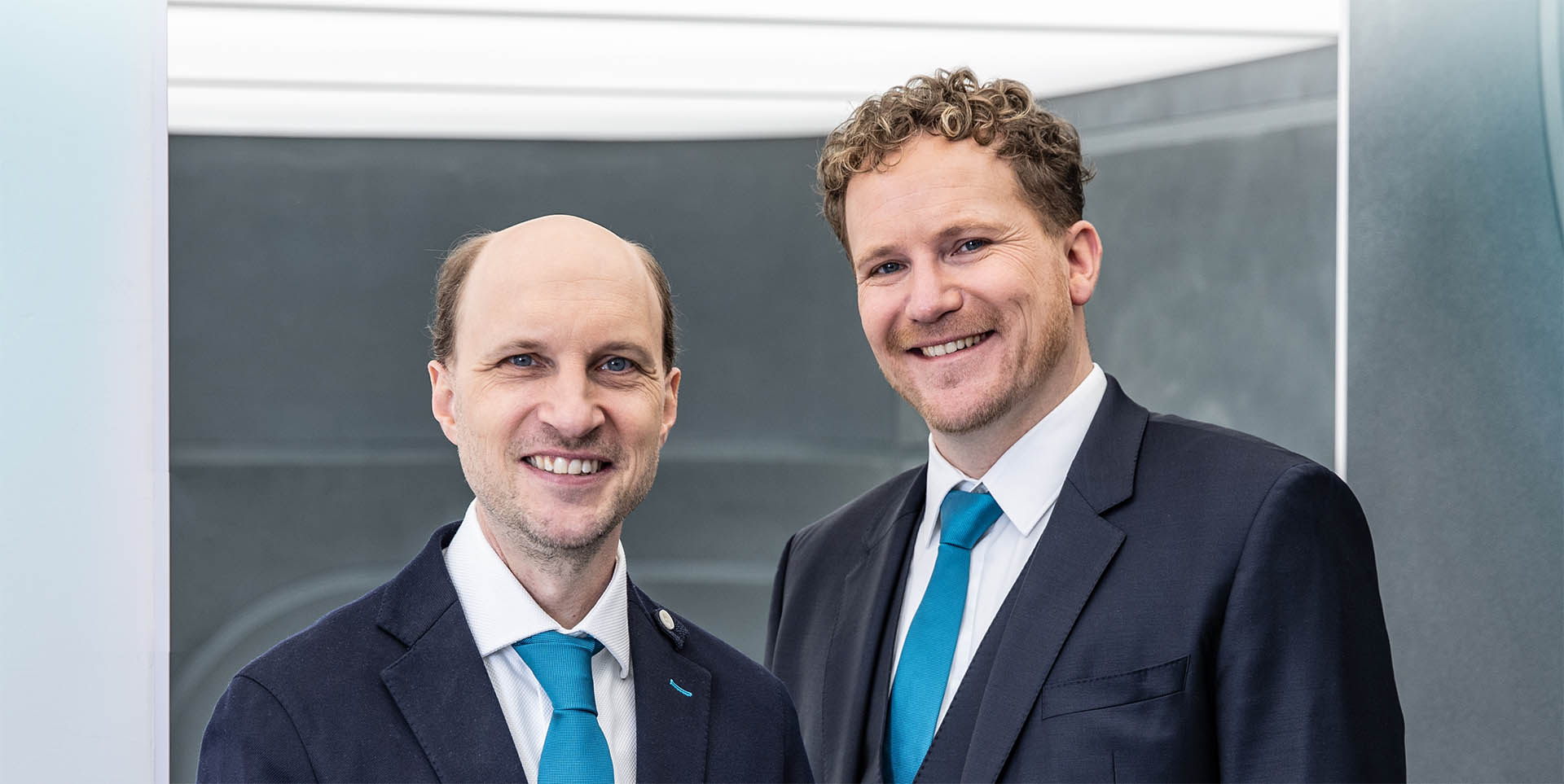 Facharzt für Nuklearmedizin
Prof. Dr. med. Markus Hartenbach
ZERTIFIZIERTER RADIOPHARMAZEUT UND STRAHLENSCHUTZBEAUFTRAGTER
Prof. Dr.rer.nat. Wolfgang Wadsak
Facharzt für Nuklearmedizin
Prof. Dr. med. Alexander Haug
Ihr personalisiertes Leistungsangebot
Lassen Sie uns gemeinsam Ihren Aufenthalt und Ihre Zusatzleistungen planen,
sodass Ihre Behandlung bei MINUTE medical auf Ihre spezifischen Bedürfnisse abgestimmt ist.
Für weitere Informationen und ihr individuelles Angebot rund um unsere Services und
Leistungspakete nehmen Sie bitte direkt Kontakt mit uns auf.