Individual care and professionalism
With this new concept, we would like to offer you our years of academic experience and extensive medical and technical expertise. At our institution, modern molecular medicine and modern architecture meet each other and complement to a harmonious whole for your individualized therapy and care.
Our expert medical team, Prof. Dr. Markus Hartenbach and Prof. Dr. Alexander Haug, as well as our chemistry team around Prof. Dr. Wolfgang Wadsak, have accumulated a wealth of experience with the radioligand therapies, since they were amongst the first ones to start developing and implementing them in Germany and Austria: over 1000 [¹⁷⁷Lu]Lu-PSMA treatments in 8 years and over 12 years' experience with [¹⁷⁷Lu]Lu-DOTA-TATE. It's not just the therapy alone that makes this treatment so successful, but first and foremost all the vast practical knowledge that our team invests in your health.
Prof. Dr. Hartenbach has won significant international recognition for his achievements in imaging and treating prostate cancer: Young Investigator Award of the Society of Nuclear Medicine, Cuno Winkler Prize of the German Society for Nuclear Medicine and BSM-Mallinckrodt-Price of the Austrian Society of Nuclear Medicine and Molecular Imaging (OeGNMB), to name just a few. His interdisciplinary approach combining hybrid imaging and radionuclide therapy and extensive scientific background allow him to develop individual treatment concepts tailor-made for the patient´s needs.
Prof. Dr. Haug specializes in imaging and treatment of neuroendocrine tumors. He is a prominent scientist in his field who spearheaded molecular imaging and radionuclide treatment of these rare tumors. His vast practical experience as a physician encompasses many years of diagnosis and therapy of neuroendocrine tumors.
As medicinal radiochemistry expert and certified radiopharmacist, Prof. Dr. Wadsak is instrumental to the success of our treatments. He is the one overseeing the preparation of personalized radioligands for you in our "hot lab". He combines in-depth expertise with 20 years of hands-on experience; e.g. he used to work as a consultant for Bayer AG in training nuclear medicine departments to prepare and control the quality of selective radiotherapeutics. He supervised the research work of many radiochemistry experts now established in German and Austrian institutions and actively cultivates global contacts within his expert network.
Their individual career paths in more detail below.
Prof. Dr. Wolfgang Wadsak, PhD and Prof. Dr. Markus Hartenbach, MD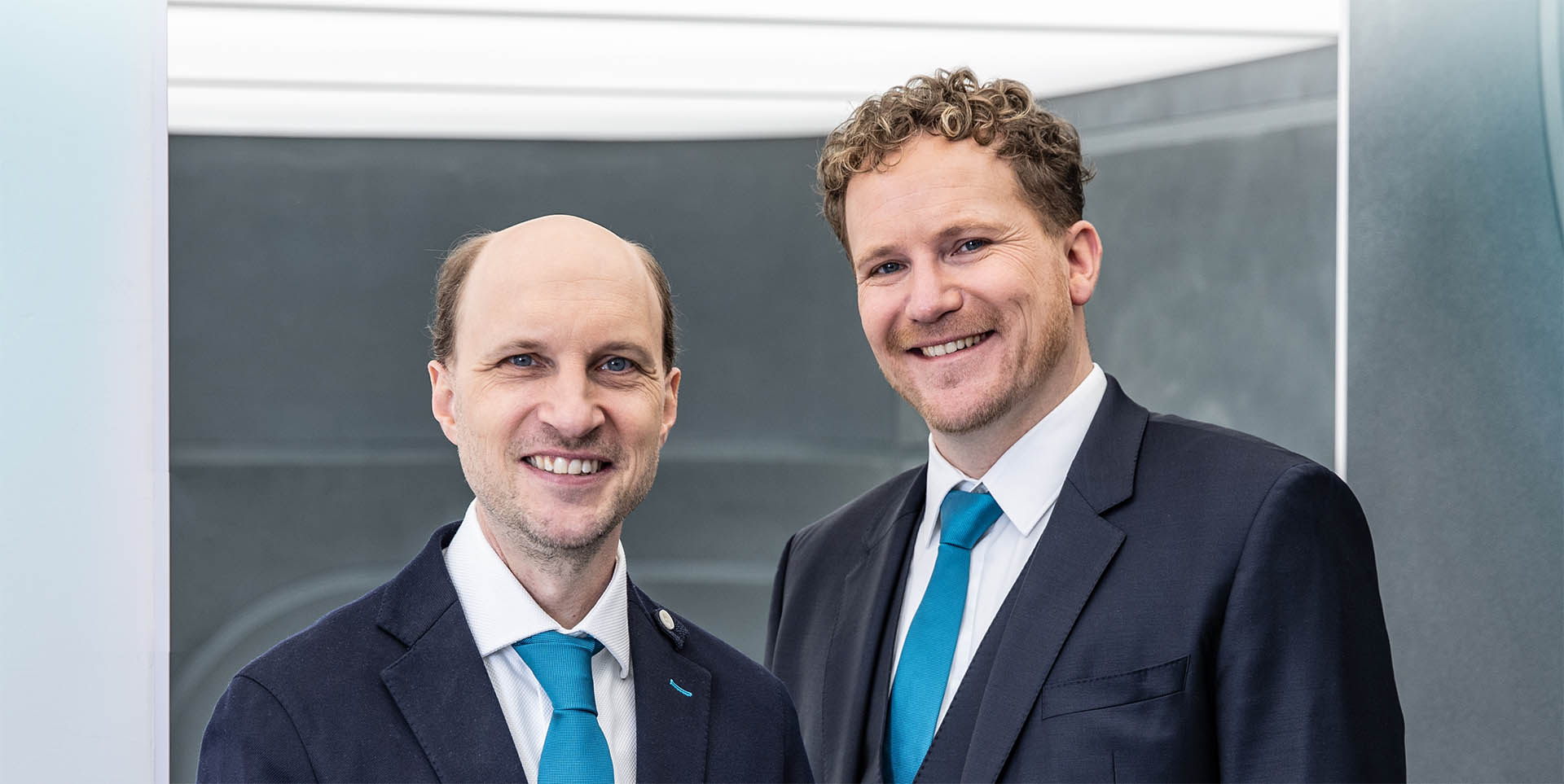 Board Certified Specialist for Nuclear Medicine
Prof. Dr. med. Markus Hartenbach
CERTIFIED RADIOPHARMACIST AND SPECIALIST FOR RADIATION PROTECTION
Prof. Dr.rer.nat. Wolfgang Wadsak
Board Certified Specialist for Nuclear Medicine
Prof. Dr. med. Alexander Haug
Your personalized service
Let us plan together your stay and your additional services, so that your treatment at MINUTE medical is tailored to your specific needs. For more information and your individual offer about our services and service packages, please contact us directly.